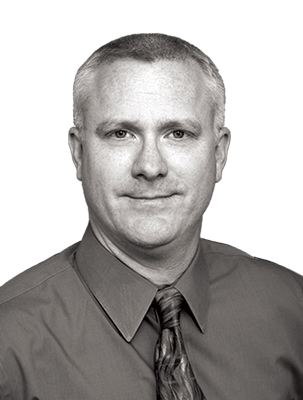 ---
Darrin Bishop: SharePoint, Power BI, Strategic Data Consulting
Darrin is a founder and director of Aptillon, Inc. and is currently based in Springfield, Illinois.
Microsoft SharePoint
With more than 20 years in the IT world, Darrin started as a consultant in a medium size technology company. During that time, he focused on Windows Forms and web application development using C#.NET. In 2001, he experimented with an early beta release of Tahoe, which he demonstrated and ultimately customized and implemented in a large state agency project to migrate multiple applications from a IBM System 360 mainframe. Soon after, Microsoft released Tahoe as SharePoint Portal Server 2001. This was the start of Darrin's focus on SharePoint and business applications. SharePoint Portal Server 2001 became the stepping stone to years of SharePoint consulting and eight awards for MVP from Microsoft.
Aptillon: Modern Workplace, SharePoint, Power BI, Power Automate (Flow) , Power Apps, Nintex
That foundation led Darrin to start his own consulting company focused on SharePoint design, development and implementation projects. For Aptillon, Darrin continues to work with SharePoint, but now he also focuses on the Modern Workplace experience, which includes SharePoint and all things related to data. He frequently works with SharePoint, Power BI, Power Automate (Flow) , Power Apps and Nintex. With these tools, he helps his clients automate and visualize their business processes.
Data Strategy Consulting
Darrin also helps his clients use their data as a strategic asset to make them more competitive in their current business environment. Whether it's creating a data strategy, ETL, data engineering, data warehousing, or machine learning/AI and visualization, Darrin helps clients understand their current situation and make informed decisions.
Continuous Learning and Improvement
Darrin believes in investing in education, both formal and informal. He holds a Bachelor's of Science in Computer Science from the University of Illinois, Springfield, and a Master's of Science in Computer Science (Data Science) from the University of Illinois, Urbana-Champaign. He is active in the user group community. Darrin keeps current in a variety of technical subjects, including programming languages and libraries, math, statistics, and machine learning, frequently enrolling in various college courses and online training.
Need help with SharePoint, Power BI or making strategic use of your data? Call Darrin at 855-278-4556.
---