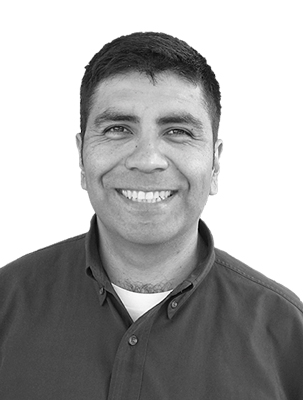 ---
Maurice Prather: Technology Consultant
Maurice Prather is a co-founder and director of Aptillon, Inc. Maurice is based in Seattle, Washington.
Maurice Prather has been passionate about software programming since discovering the joy of translating ideas into pixels as an 11-year-old working with a TI-99/4A. In college, he used various programming languages on engineering projects while completing a Bachelor of Science degree in Aerospace Engineering and a Master of Science degree in Mechanical Engineering from the University of Alabama.
After graduate school, Maurice worked for Boeing's Commercial Airplane division in Seattle, maintaining software applications critical to the community noise and flight operations groups.
Microsoft SharePoint
In 2000, Maurice moved to concentrate on software development with the Office Programmability Group within Microsoft's Office division. For nearly seven years as a software engineer in the testing group, Maurice worked with SharePoint backend services. He assisted with the transition from the original WebParts concept that eventually became a core piece of server-side development in the SharePoint development stack. During this time, Maurice developed expertise in .Net and SQL technologies as they became the critical backbone of the SharePoint technology stack.
Helping clients reach their IT goals
Maurice transitioned from Microsoft to consulting in 2007, helping clients reach their IT goals and maximize their investment in the Microsoft stack, whether in traditional on-premise or Azure cloud-based deployments.
Maurice held one of the highest technical certifications available in the SharePoint space, receiving the Microsoft Certified Master (MCM) for SharePoint in 2007, 2010, and 2013. This certification was the pinnacle, held by only a handful of individuals worldwide. Maurice was active in the SharePoint conference circuit and traveled internationally, teaching SharePoint Development and Administrative courses and was recognized as a 5-time Microsoft Most Valuable Professional (MVP).
Custom programming, engineering software packages, technology integration
Today, Maurice works on a variety of software development projects in both Windows and Linux environments. He also helps clients tune their SQL server deployments, integrate with cloud-based services such as Azure and AWS, and advises customers on IaaS management. With a continuing focus on current industry technology needs, Maurice has engaged in several Internet of Things (IoT) projects that required an expanded skillset beyond traditional desktop/server development. He has also worked with small board computers (SBC), designing and creating small circuits. Maurice is the co-creator of a cross-platform fault management software toolset, actively leading the engineering development team, expanding and customizing the software for a variety of clients, and acting as a proponent of real-time fault detection and identification for increased autonomy on robotic, satellite, and other types of systems.
Have a unique technology integration problem? Need help with your IoT project or software package? Call Maurice at 855-278-4556.
---